Find your match worldwide
Find
your match worldwide
coopz is the first social dating app that lets you meet new people in real life across the world, by matching of interests and receiving location alerts.
everyday problems of our users
Superficial swiping annoys me!
I don't feel like getting to know people without depth and I'm fed up with classic dating apps where you just have to swipe pictures back and forth.
How do I get to know new people in my area?
Who does not know it? You sit around at home and have nothing to do. But who would be around me and have time to do something?
How far are you?
"Where are you?" "How long do you need?" "When are you there?" Nowadays, until you've finally met, more than one phone call is necessary.
Is someone already on site?
How do I find out if people with my interests are in certain places? I would like to know if there are already fitness enthusiasts in my gym without having to be there.
Do you actually like ...?
Who has the same interests as me? Finding like-minded people at hobbies is often difficult, even within your own circle of friends.
I want to network worldwide!
I would like to travel, make an appointment with new people on site and make my vacation more exciting with the help of the locals.
1. onboarding
INNOVATIVE ONBOARDING
The sophisticated onboarding flow of coopz allows you to meet people who are looking for exactly what you want, whether it's a date or a friend for a movie.
2. Locations
I HAVE TO SAVE THIS PLACE TO MY LOCATIONS
You want to know if friends or cool new people visit your favorite bar? Create locations worldwide and get nodifications if someone interesting is there.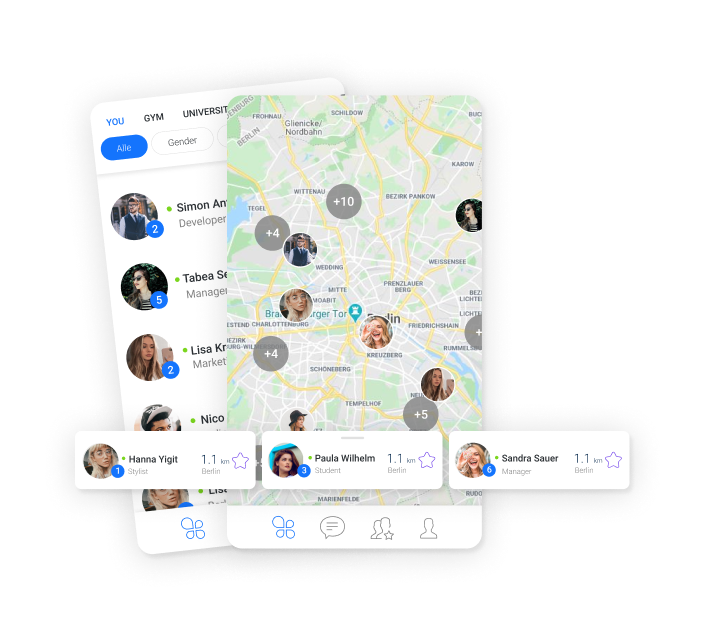 3. radar
HAVE A LOOK AT THE RADAR TO SEE WHO IS AROUND YOU
On the coopz radar you can discover all persons or your friends in your area. You decide for which target group you are visible. With a simple click you switch visible. At coopz, friends are shown in the first step only by distances.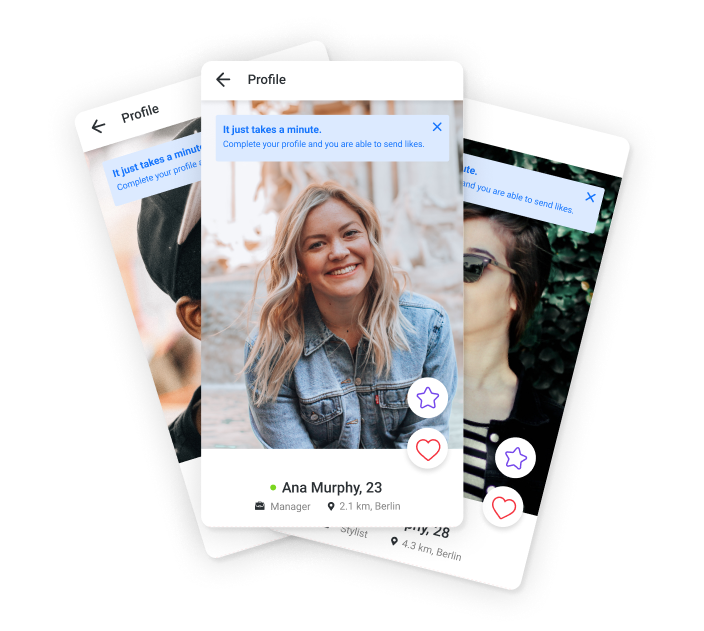 4. interests
MATCH WITH PEOPLE WHO SHARE YOUR INTERESTS
Discover new people worldwide, within a radius of 15,000 km. Choose from over 100 interests and get perfect matches. coopz is not a classic dating app, we connect people with the same interests.
What are the next updates? Sign up and stay informed.
We care about protecting your data. Here's our
Datenschutz
Frequently Asked Questions
coopz's main version is totally free of costs. If a user want to have a more detailed and powerful version, you should buy the premium version which costs 8.99 EUR per month or 5.32 EUR per month for the 6 month subscription.
When the user select "friends" then he or she will be able to see on the radar page only friends that are added via the device contact list. On the other hand if the user select "meeting new people " then the user will be visible for all and he will have the option to add friends not only from the device contacts but from the strangers list also.
Coopz helps you everyday because you don't waste time for searching people and you can check the distance that is among you. Also you can feel safe for your children, since them are all the time connected to you and you have a better overall overview.
No, you decide for yourself for whom you are visible or not. In the visibility settings you can set 2 types of visibility: 1."Visible only for friends" 2."Visible for all"