coopz profile! On this article the main subject is the profile page which is one of the most important sections of the app. On the profile page the user can have an overview of how completed his account is and how his profile looks like to the other users. The profile page also includes several settings that a user can adjust anytime in order to have a fully customised app on what he prefers.
Complete your profile and get access to more features
On top a message appearing as a reminder in order to don't forget to complete your profile in case you didn't already.
Directly above is the percentage circle which is showing to you how much is your profile filled - completed.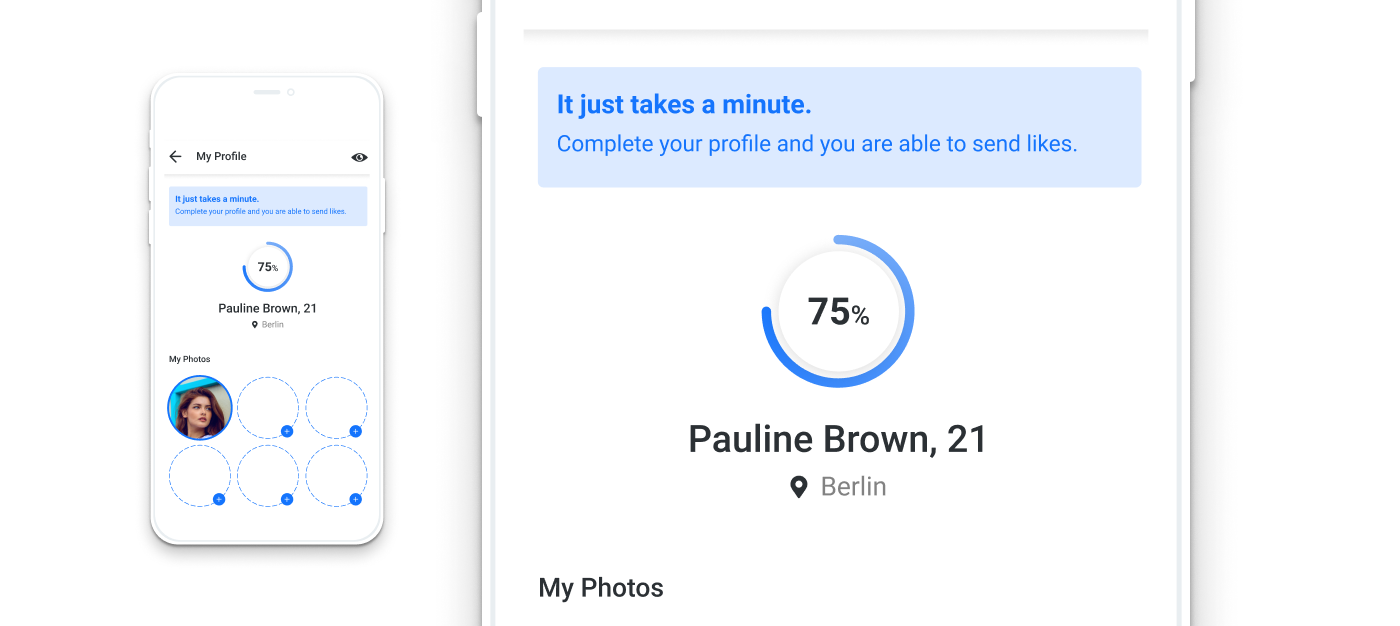 6 slots many chances
Next the photos section is coming and six slots are waiting for you to upload your best profile photos which will raise your popularity to the top among the rest coopz users.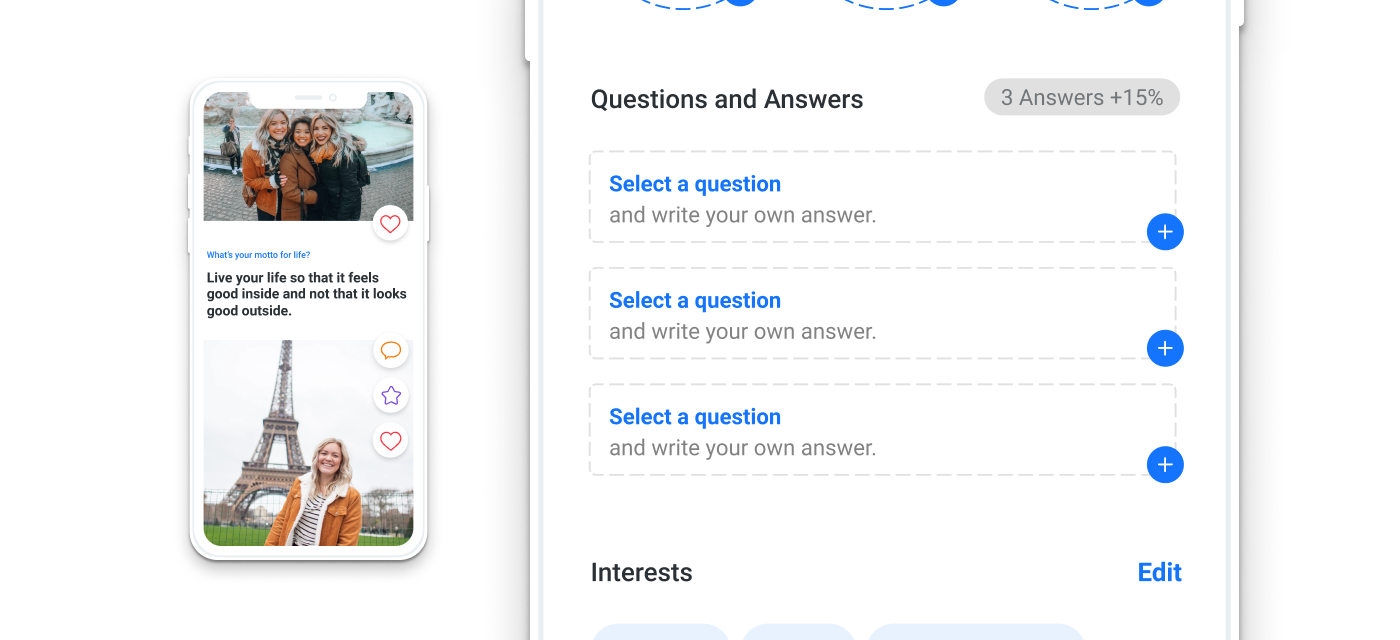 Be creative and give your best answers
Questions and answers are following and it is sure that this is one of the most interesting areas of the profile page. Here you have to choose among 65 very interesting and funny questions and these will give to your profile the necessary boost to attract great matches!!
And as we are moving to the bottom, even more interesting areas are coming. We are now on the interests section and here you can see which were your selections during the registration but is sure that you can add or remove many of them in the app also. The coopz matching system uses as core info the interest and this is a hint for you and you have to be prepared right now.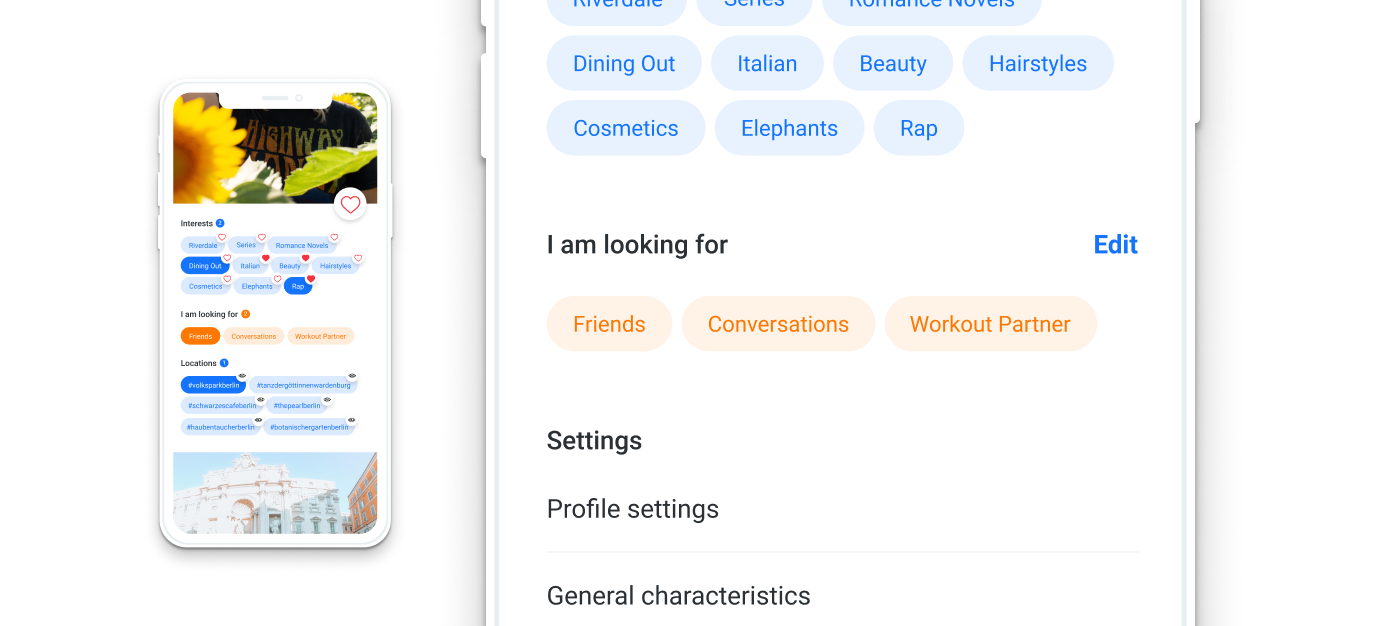 What are you looking for?
Below are the looking for selections and here you can see which are your target groups on this app. Is it a friend, a date or a serious relationship? Adjust anytime your selection depending on your mood.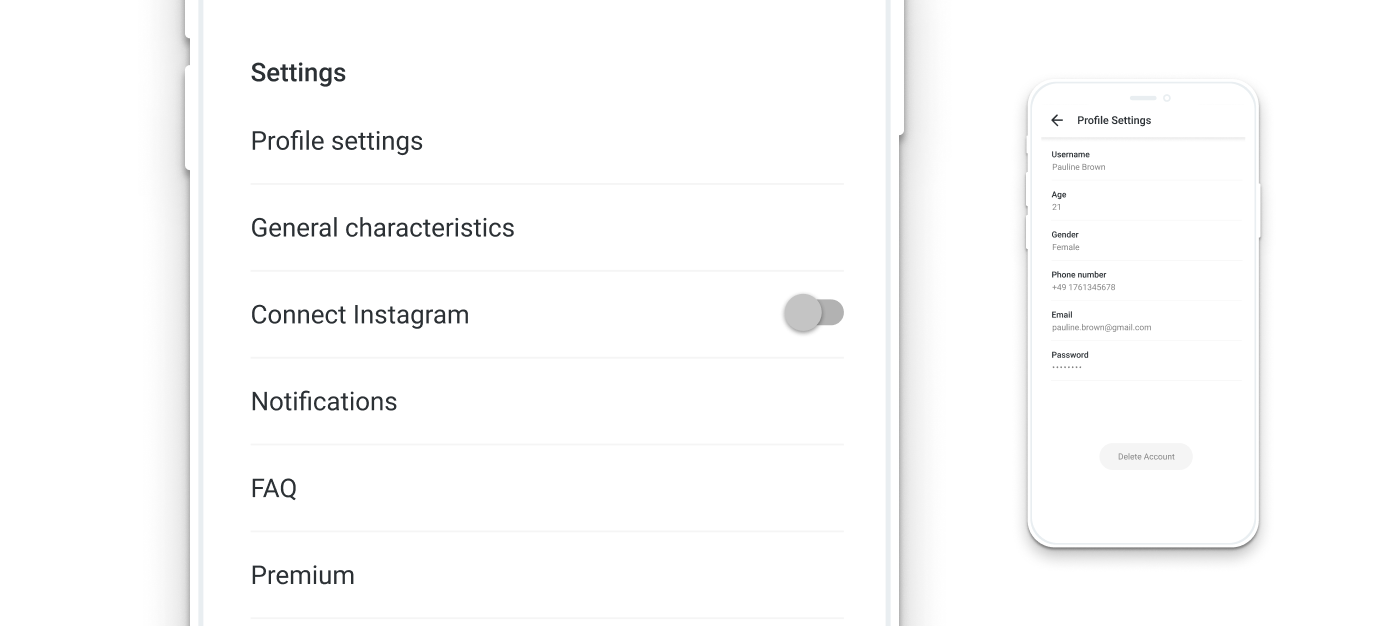 If you scroll down a bit you will find the Settings area. On this area belong several adjustments like: Profile settings, general characteristics, connect to Instagram, notifications, FAQ, Premium , logout and privacy policy.
Let's take a more detailed look on every single category
Set your main info
Profile settings: here you are able to adjust or replace the main inputs of your account. Info like username, Profile title , age, gender,mobile number, email address and your passwords can be changed and reintroduce yourself to the system and to the coopz community.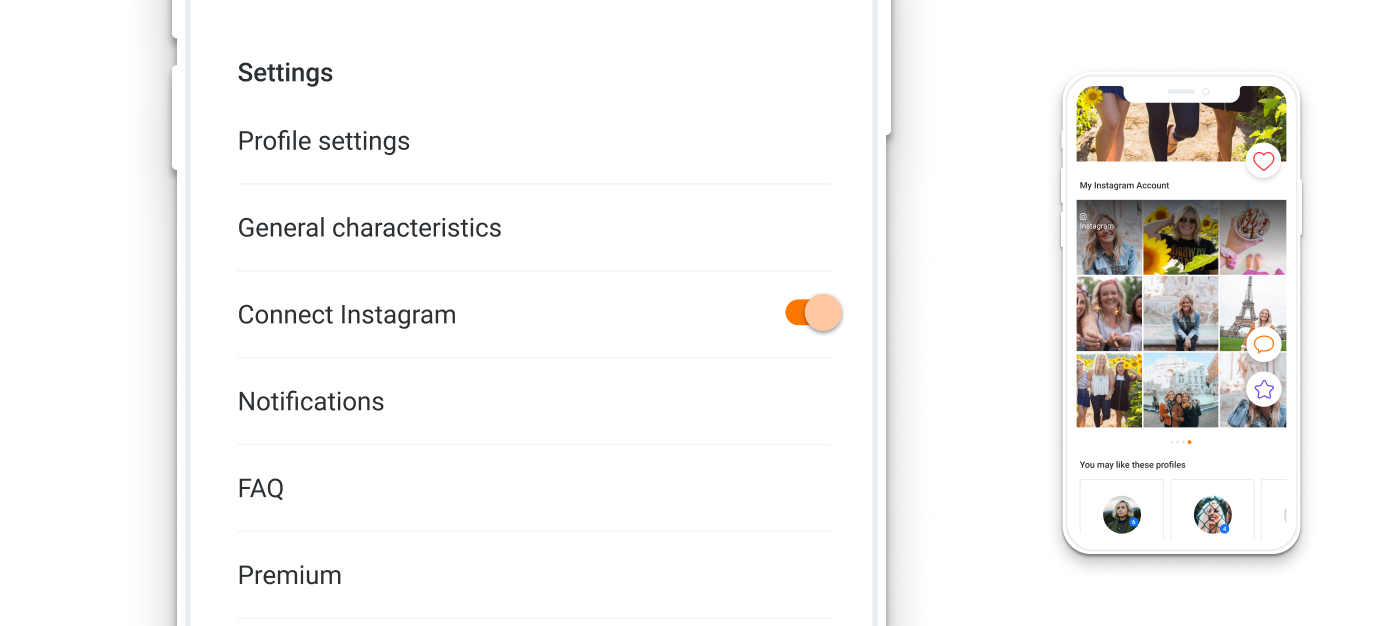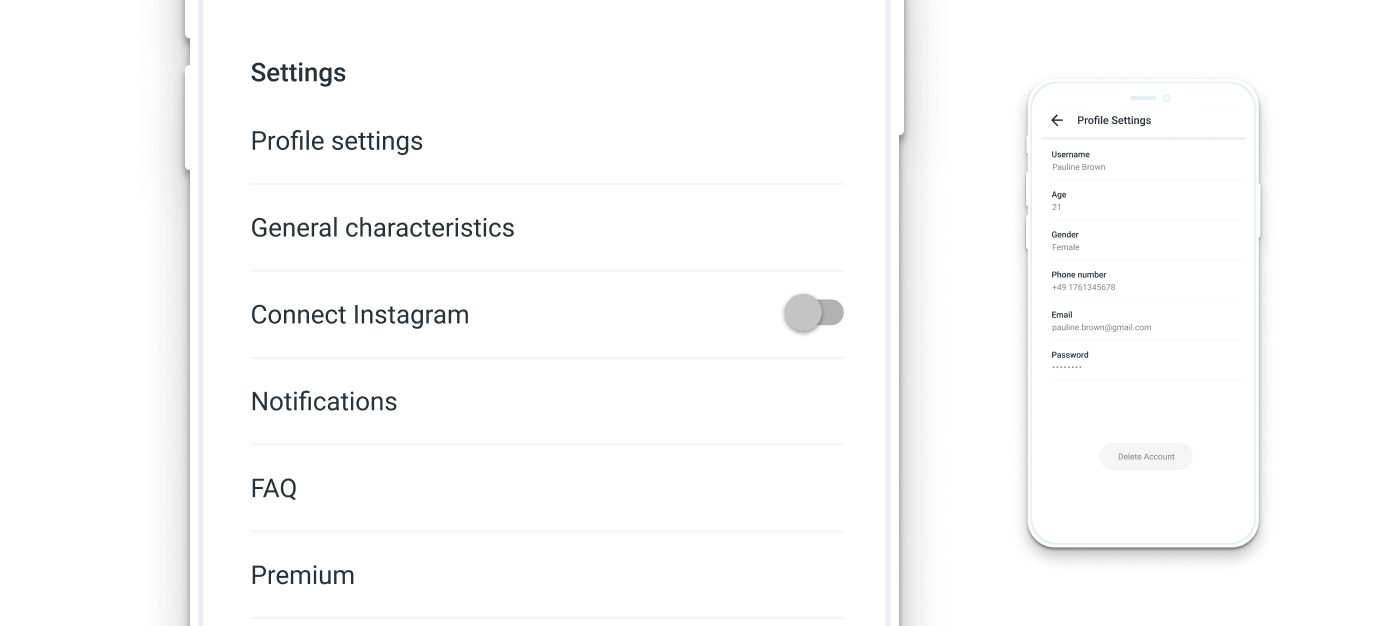 Which are your general characteristics?
General Characteristics: this area as we already mention is very important for your profile. Hre you can adjust personal info regarding height, drinking and smoking, info regarding family and family plans, and finally language , religion and school degree.
Instagram is power and option
Next the Instagram connection is coming and by clicking on the radio button you can connect your Instagram account to your coopz account and this it is sure that will boost your profile page, since your Instagram photos will be visible.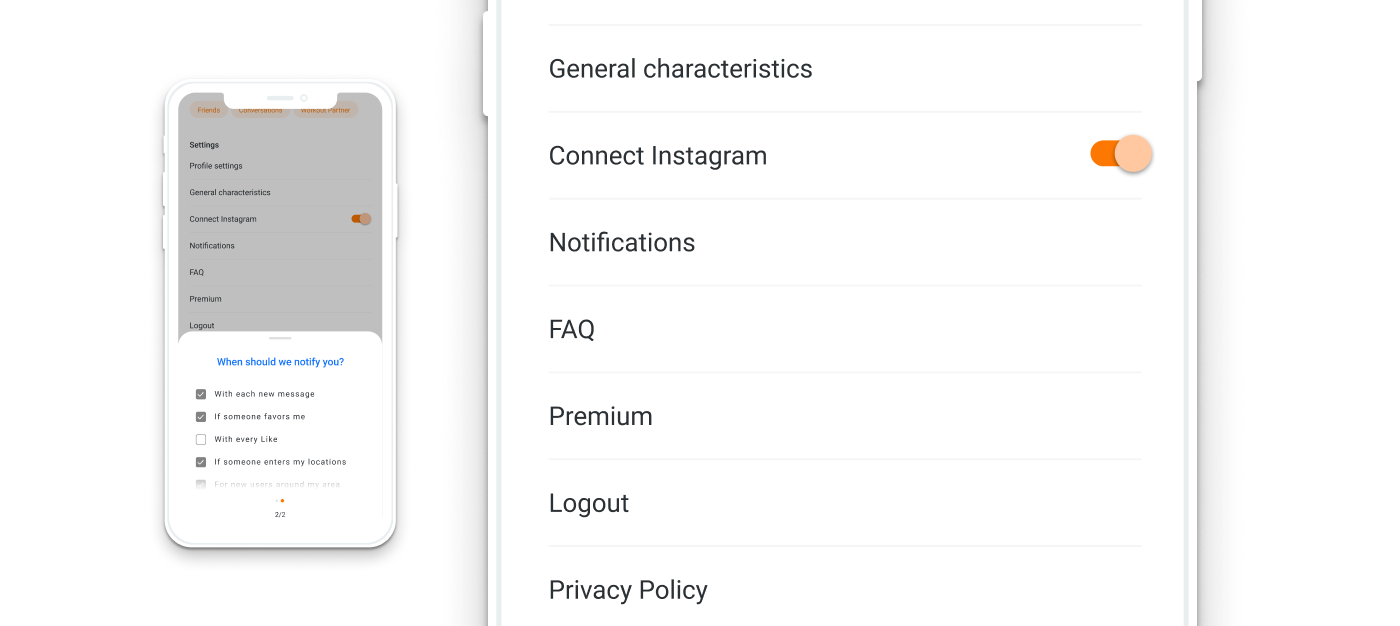 Set your notifications
Notifications are always important but sometimes we need to mute them.This area allows you to disable tooltips and mute notifications regarding messages and alerts.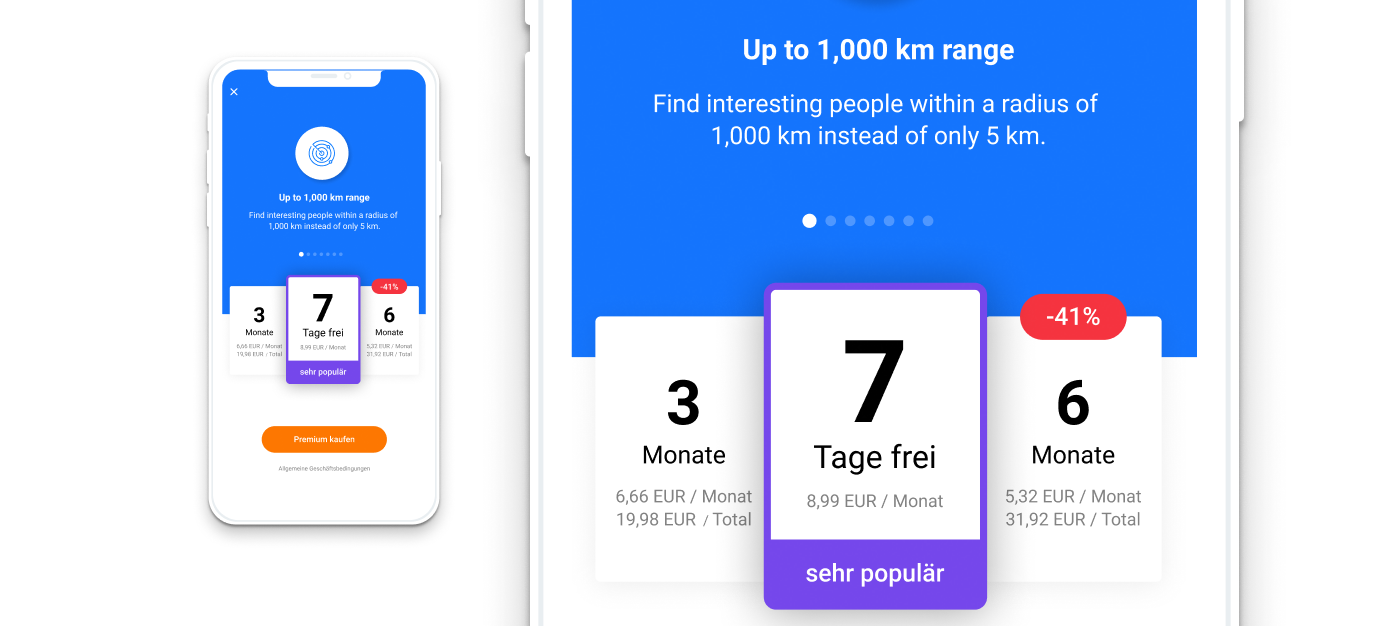 The FAQ section is next and from here you can receive many answers on your queries since we worked hard to have a nice and honest frequently asked questions area.
Get premium and become top faster
Premium. This is the page that you can buy and define your premium account and use the benefits that a premium package can offer.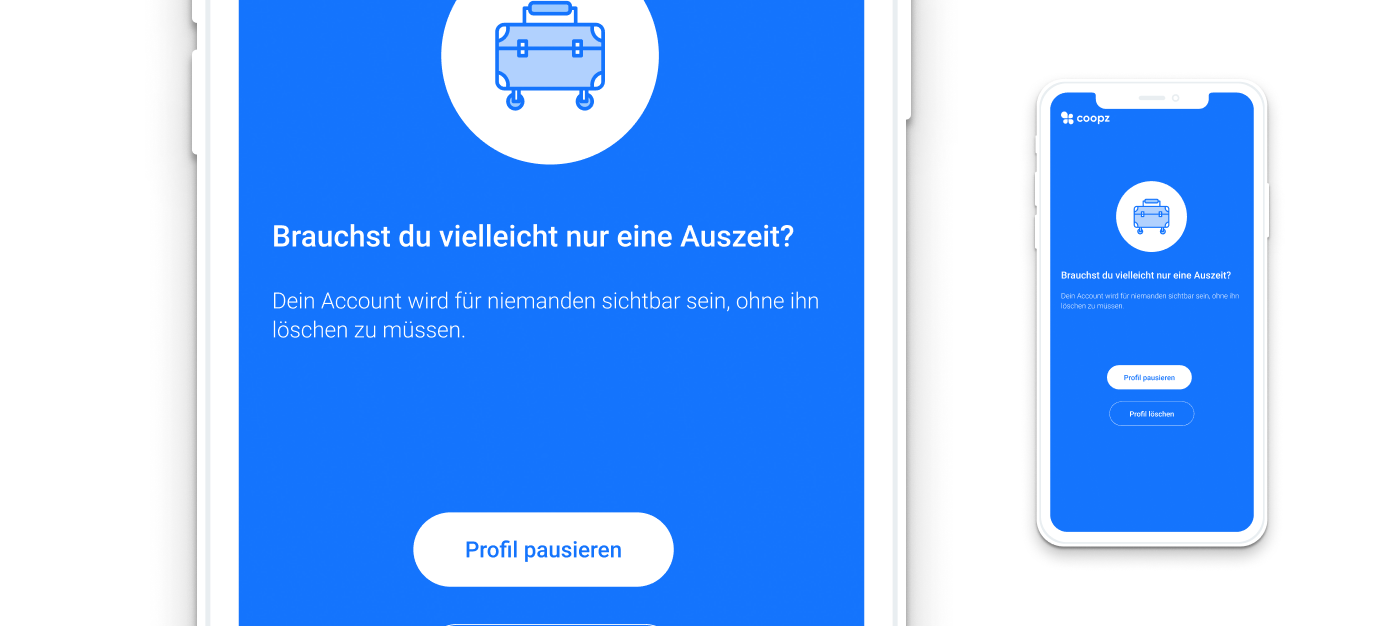 Logout is always important and below premium we placed the logout button to disconnect temporarily from your account.
We take care your privacy
Last but not least is the Privacy policy of the app. Please take a look at our privacy policy and be informed that we make everything to keep your privacy safe and generally create a high standard application.