We have collected a lot of user feedback in the past few months and are currently working intensively on the new major version of coopz. With coopz 2.0 everything changed, more interactions, cool features, a new UI and a great user experience overall. In this article we want to involve you in our current status of development. Have fun reading and stay tuned - coopz 2.0 is available now in the PlayStore.
Favourites being Friends
On coopz 2.0 Friends concept will be introduced again. Friends will be people who want to know each other deeply but the process will change. Favorites will replace the old fashion "friend requests" and users will be friends during a very simple process. From now on Friends status will be active between two users only when a user favorite another user and he will also receive a favourite back. After this process the users are calling friends and will be in the position to enjoy the friends benefits.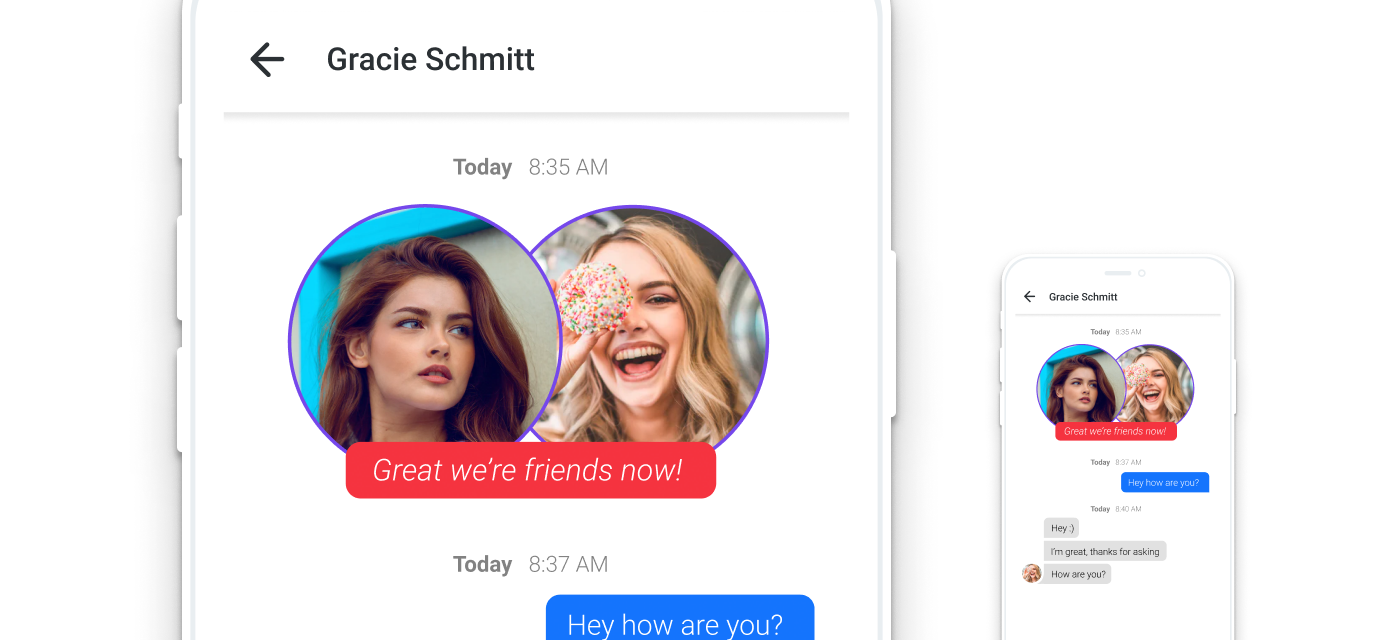 New Radar & Filter
You can now see directly on the radar who is close to you and from which city the users come. With quick and simple filtering, you are able to find users with your interests.
The new profile
Time for a new, creative and beautiful user profile. The right profile may change a life and for that reason on coopz we worked very hard and we are very proud of this result. Users will now have a powerful tool that will help them to attract the perfect matches. The new profile will include numerous changes on design and features plus the already existing favourite sections of interests, looking for and the new possibility to connect your profile with your Instagram account.. Below we present the new entries:
6 slots to upload personal pictures: This will provide to the other users a better view of yourself and will help you will increase the chances of your goal by selecting the best and representative photos,
Questions and answers: This area will be a hint for every user. By answering a question of your choice the rest of the users will understand many interesting parts of your life and you will raise your chances for a match to the top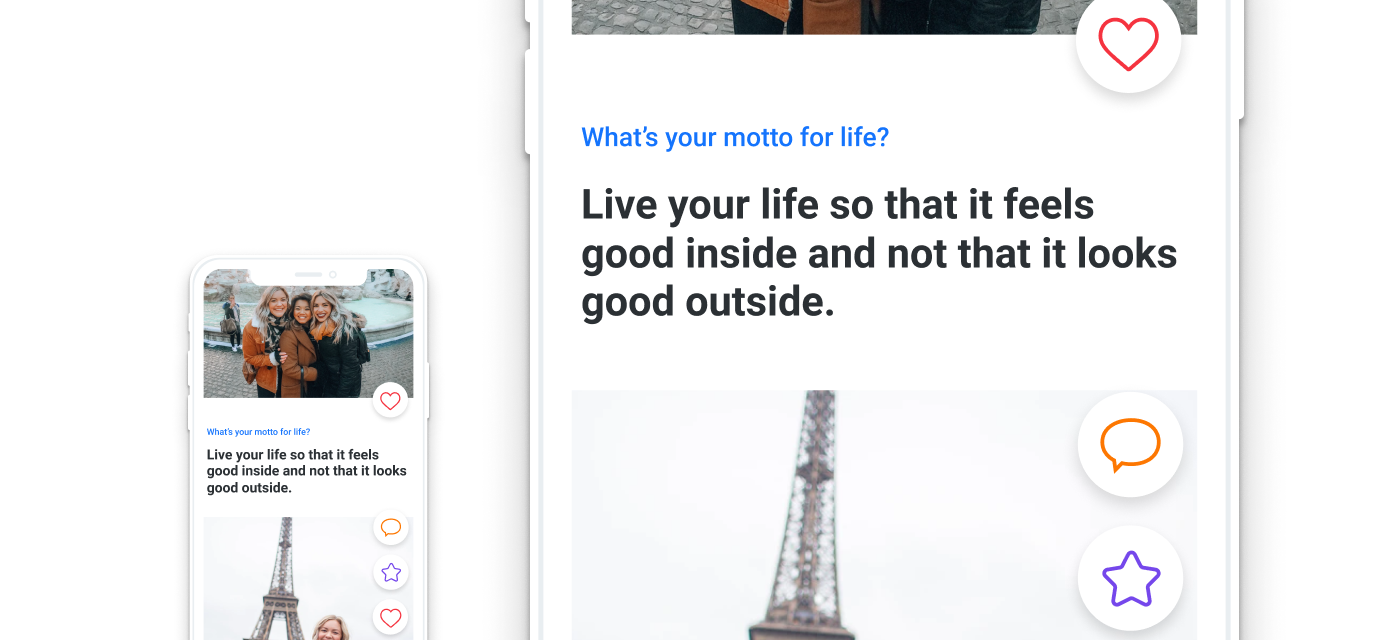 General characteristics: These characteristics are a very important point for your profile. According to this you will be very accurate about what you are searching for ( smokers or not, family plan or not and more interesting personal info).
Suggested users: coopz is smart and coopz will make the hard work for you. So every time that you visit a user's profile, you will be able to see a section of users which are nearby you with common interests.This function will ensure that you will never miss a good match and you alway be updated and in action.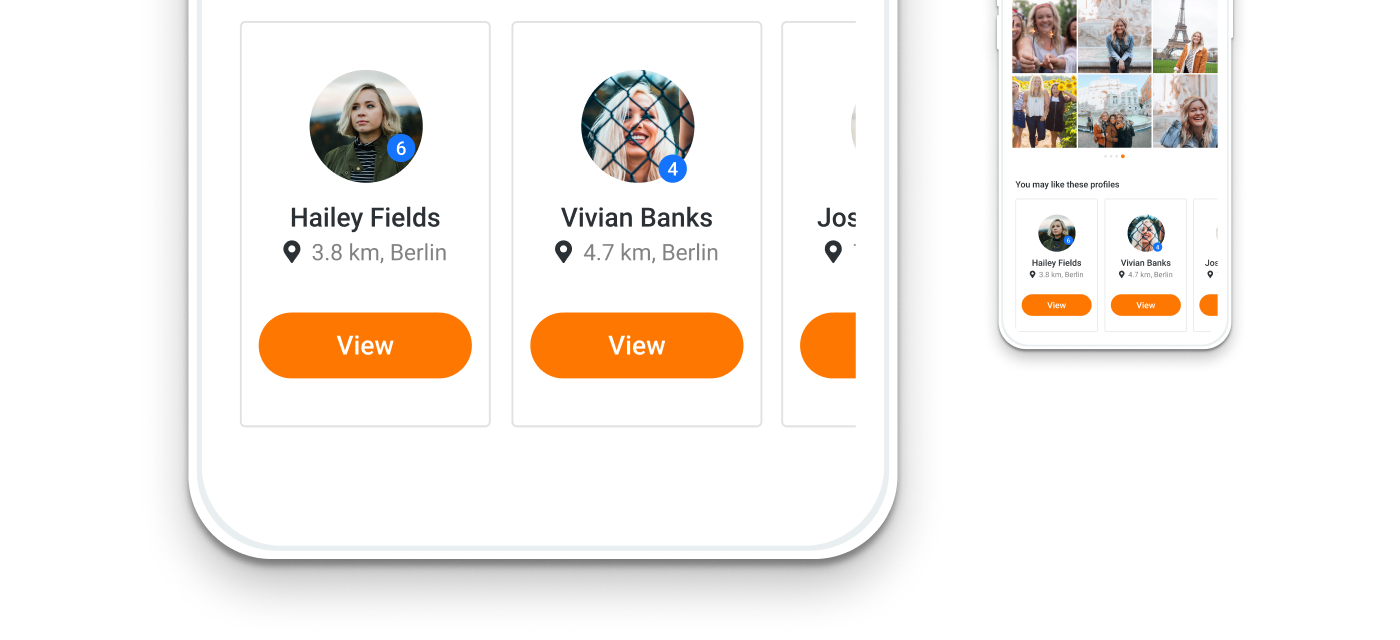 Instagram account. To the bottom of your profile the coopz team integrated for you a new section that you will link your instagram account to your profile and present your best pics from instagram to the coopz community
Likes are on the way...
Likes coming on new coopz and bringing fresh air. Users are able to like pictures, common interests and locations. Every user now has the ability to approach another coopzer by making a like of an interesting photo and can show his preference on which interest he likes more!
Status of profile uploads (brief explanation, quality of the profiles we want to increase significantly, when are users allowed to like etc.)

Percentage circle: Every user will notice that there is a percentage circle to the top of the personal profile page. The circle depending how full is, the user unlocks features of the app.
So in order to get full access to the app features the user should get 100% on the circle.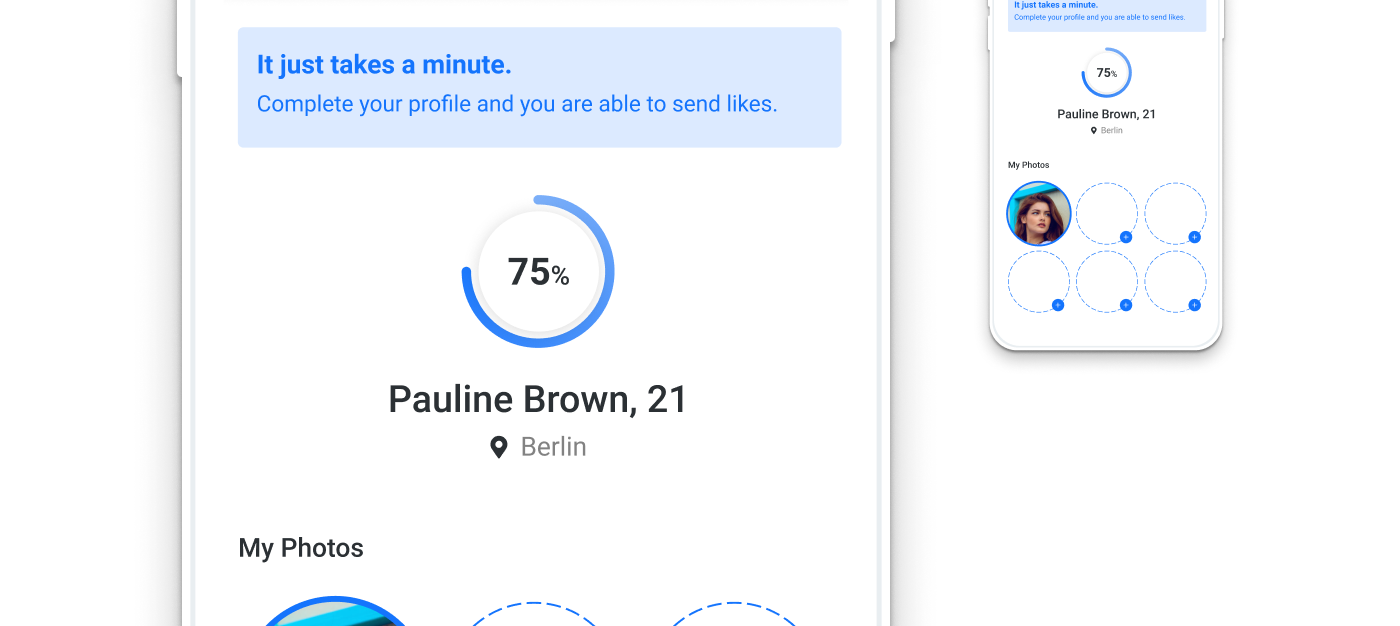 The user has to fill out all the fields on the personal profile page ( upload photos, answer questions, choose interests, choose what are you looking for, link instagram, general characteristics) to unlock the like function.
The new onboarding feature is out now and this will be one of the most important entries. Create location will be available during registration and the user will have the opportunity to choose with a hashtag which word describes his location better. Locations will be one of the core functions on coopz 2.0, so better to get prepared!
The role of Locations on coopz 2.0
Locations is the most complex function of coopz. The idea seems to be simple but as all the unique and great quality products may look easy but the way to simple is always complex! So on coopz we worked very hard to achieve the goal of a very good system which sends information and helps people to be together. The user can create locations and can instantly receive information when one of them enters has entered the circle. Also the Users can use the function of "You" radar which informs via push notifications every time that a user with common interests is nearby.
Which is coopz vision for 2020?
This year, with coopz 2.0, we have prepared a version that significantly increases the user experience. Our vision is to create a next generation social dating experience. Away from classic photo swiping apps to an automatic tool that helps you meet new people in everyday life without having to invest a lot of time. Have fun experiencing this next milestone in coopz history. coopz is waiting for you here in the PlayStore!