In the last few months we have collected a lot of user feedback and worked intensively on the new version of coopz. With coopz 2.0 many things will change. More interactions, cool new functions, a new user interface and overall, an improved user experience has been added. In this article we would like to share our current state of development with you. Enjoy reading, stay tuned - coopz 2.0 is available here on PlayStore.
1. Our learnings of the last years: Location sharing becomes social dating
When we started working on the coopz vision in 2016, everything was different than now! The concept of the app back was the following; users can share locations and there are 3 target groups: strangers, friends and family (not a good idea!). Over the last few years we have collected a lot of constructive user feedback to create a new, optimized coopz experience. With the new coopz version we have removed the location sharing feature and are now focusing on displaying profiles in combination with interests, distances and locations. This is how location sharing becomes social dating.
A) Validate ASAP!
Validate your product as fast and cheap as possible. By means of first user tests and clickable prototypes, try to find out if your product is understood and used by the user. This saves you long conception and development phases, saves your budget and gives you faster feedback without even having to develop a digital product.
B) Set your priorities right!
Set clear priorities and always adjust them. For example, subdivide your priorities:
Core functions (skateboard - has wheels and can drive)

Features (bicycle - can ride, has lights and brakes)

Nice to have (car - can drive fast, has a radio and an air conditioning)
C) Bring it to the point
Concentrate on one target group instead of trying to combine several target groups. We know only too well that this can be a decisive intervention in your product vision, but it makes many things easier and above all "cleaner" in the communication with your target group.
D) Release fast without perfection!
Put your perfectionism aside and release unfinished versions! One of the biggest show stoppers is to want to make everything perfect. This prevents you from releasing earlier. There is no such thing as a perfect app at the beginning. The community that doesn't exist at the beginning usually doesn't even notice when something goes wrong, unless basic functions are not running. But that will change, the more users you will have.
E) Organic user growth ASAP!!!
Especially in the product discovery phase (MVP) it is important to generate organic growth as quickly as possible. Why? Online marketing campaigns (e.g. Google ads) are expensive and require at least as much budget as product development. So as long as you are still working on the validation of your product and don't know if your vision will work, you should use all means as efficiently as possible. It may be necessary to adapt your product because the UX or UI is not understood or functions are completely unnecessary. With an early organic user growth you create flexibility and save budget.
How do you generate organic user growth?
There are several ways to attract first users to your app without paid online marketing. In addition to the classical press work (costs a lot of time and often has no great effect) you should also deal with App Store Optimization (ASO). This starts with the research for competitors:
How do your competitors present themselves in the stores?

Which keywords do they use?

What do the titles, subtitles and long texts of the store descriptions look like?

What are the current visual trends in preview images (screenshots)?
Then you develop your own keyword set and create optimized store descriptions: title, subtitle, long text, screenshots.
Don't forget to track the positions of your app under the defined keywords to see what progress your actions are making. After that, continuous optimization is on your agenda to achieve the best possible rankings. Important: If only few new users are generated, question your keyword set!
2. Innovative OnBoarding
The OnBoarding process has been given a new concept. Here we deliberately ask for much more information about the user and that goes down well! We have received a lot of feedback in which users have expressed positive opinions about the wide range of interests.
In addition, from now on every user should create a location where he or she can be found later. This way other users will automatically receive notifications when people are in a certain location, such as their favorite bar or park.
3. Favorites become friends
In coopz 2.0 our concept of friends is being rethought. Friends are users who want to get to know each other. Favorites replace the old-fashioned friendship requests and users become friends in a very simple process. From now on, the status "Friends" between two users is active when a user prefers another user and he or she also receives a favorite back. After this process the users are called friends and you can take advantage of the friends. This means that you can write to each other and receive push notifications when friends are nearby.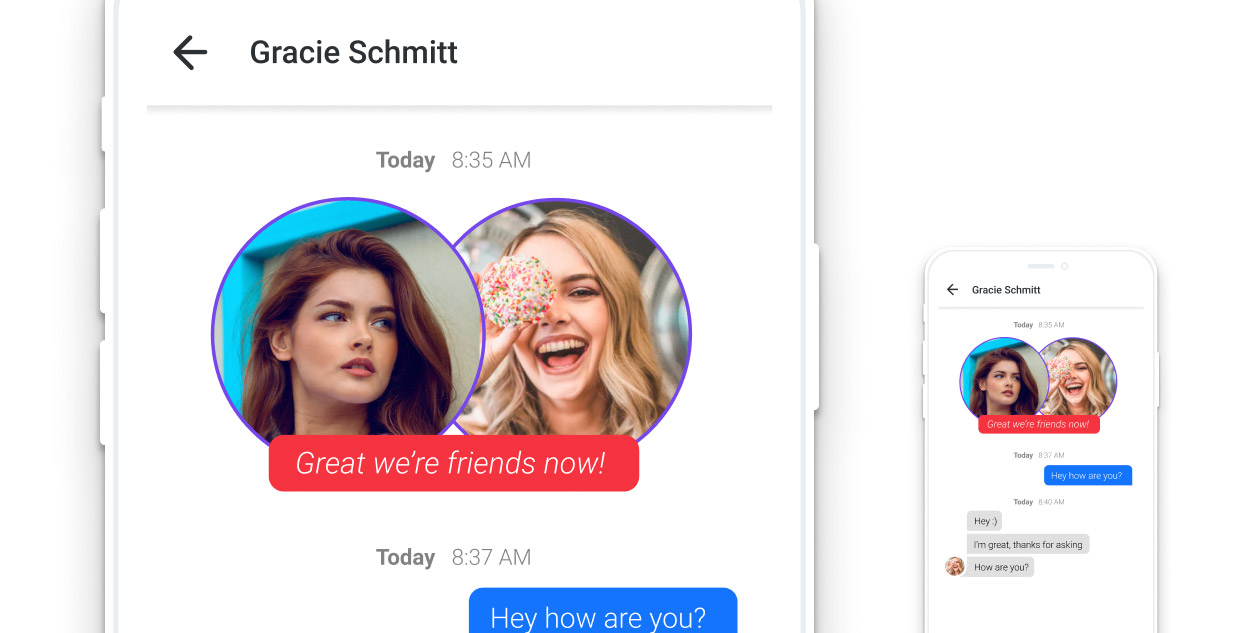 4. The new profile
Time for a new, creative and more beautiful user profile. The right profile can change your life. That's why we at coopz worked very hard on a UI concept and we are proud of the result. You now have a powerful tool to find the perfect match between you and the other coopzers. The new profile contains numerous changes in design and functions, as well as the already existing areas of interest. Additionally, you now have the possibility to link your Instagram account to your profile.
Below we present the new UX:
6 slots for uploading personal pictures This gives you a better view of yourself and at the same time helps you make new friends by allowing you to choose the best and most representative photos.
Questions and answers In this section you can choose from over 65 questions. The more funny questions you answer, the more other users can get to know you better and your chances of meeting them will increase.
General features The general characteristics are a very important point for your profile. Through them you will later learn what other quests are and what makes them different; smoker or not, family plan or not and other more interesting personal data.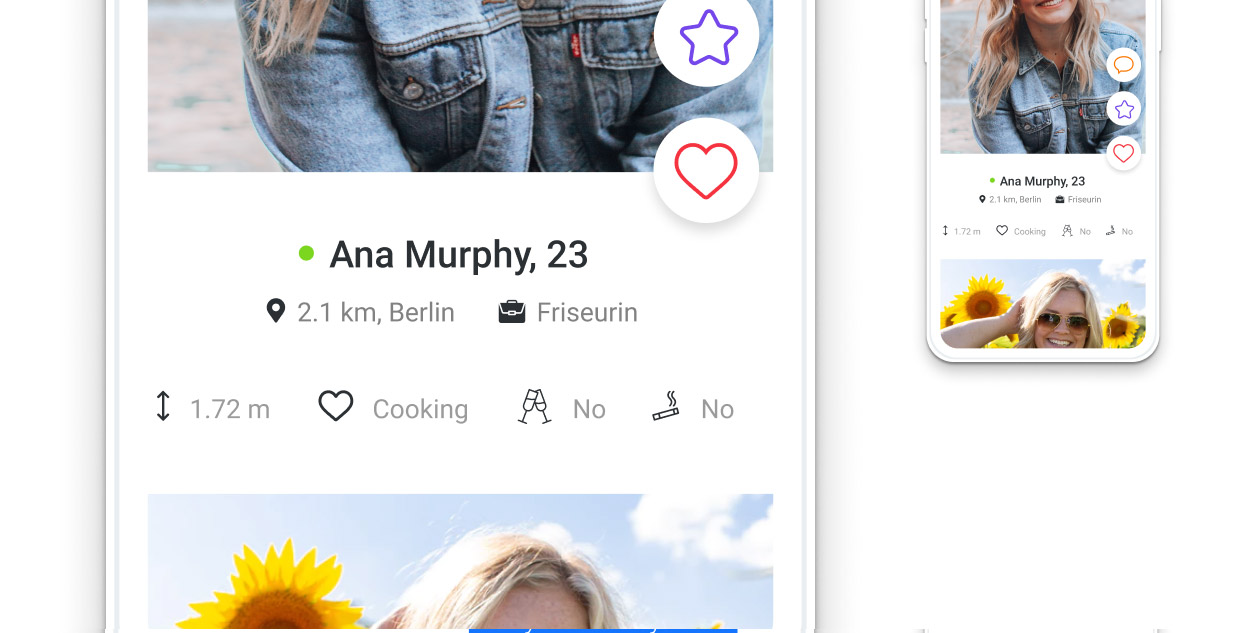 Similar users coopz is intelligent and does the work for you. Every time you visit another user's profile, you'll receive suggestions from other matching users (sorted by similarity of common interests). This feature ensures that you never miss a good match.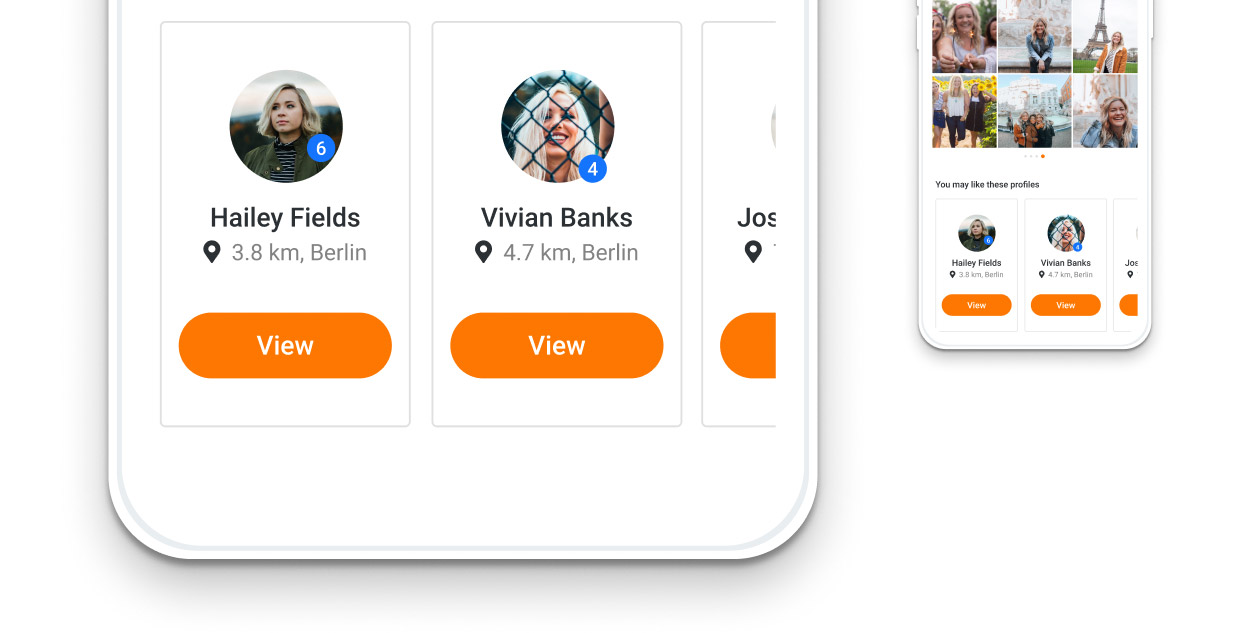 Instagram account At the end of your profile, the coopz team has integrated a new section for you in which you can link your Instagram account to your profile and present your best Instagram pictures to the coopz community.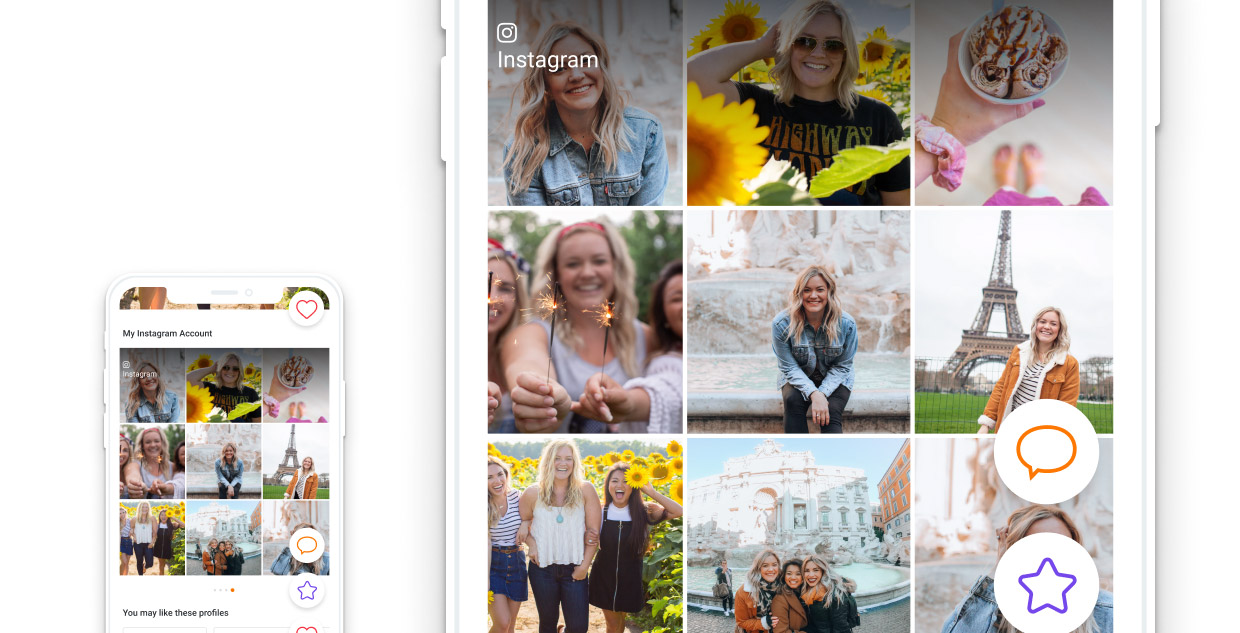 5. Likes and the update status
Likes are new to coopz and provide a fresh breeze. You can link pictures, common interests and even locations. You also have the possibility to get closer to other coopzers by liking their content.
Look out! To like other content is only possible if your own profile has an update status of at least 85%. So we made sure that every single coopzer reveals more about himself and uploads content.
What is the update status? This is the percentage circle in the middle of your profile edit view. You will notice that there is a percentage circle at the top of your page. Depending on how full the circle is, you will unlock the functions in the app. To be able to link content, the status must be at least 85%.
To make this possible, you should fill in all fields on your personal profile page:
Upload 6 photos

Answer 3 questions

Select 10 interests

Define 1 search criteria

General characteristics (size, smoker etc.)
6. The role of the locations
Locations are the most complex function of coopz. The idea seems simple, but the concept and especially the functions are very complex! That's why we have worked hard at coopz 2.0 to create a fully automated tool that sends push messages as soon as interesting users enter certain locations, thus helping users to connect. You can create locations and receive instant notifications when an interesting user enters the location without assignment. You can also use the "You Radar" feature, which sends push notifications every time a user with common interests is near you.
7. Our visions
This month we have released coopz 2.0, a version that enhances the user experience and generates significantly more user engagement. Our vision is to be the next generation social dating experience. Away from classic photo swinging apps, to an automatic tool that helps you meet new people in your everyday life without having to invest a lot of time.
To match the new app release, we have visually and technically redesigned the coopz website and relaunched it based on the Strapi CMS.
Have fun experiencing this next milestone in the coopz history. coopz is waiting for you here in PlayStore!